The easiest way to host multiple podcasts & publish them on every platform
Upload once and publish to Apple Podcasts, Spotify, Google Podcasts and your website. No storage or download limits. All with one account.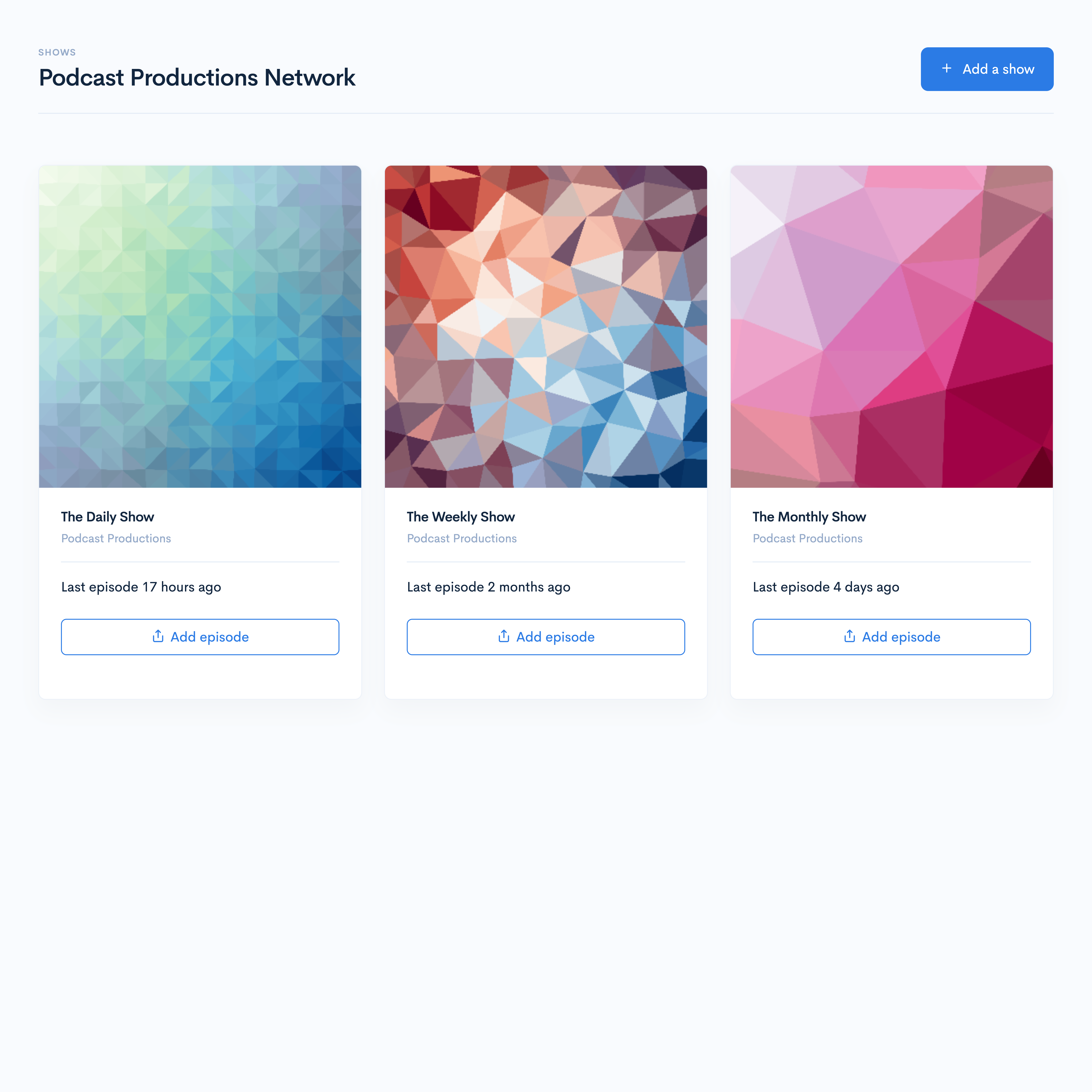 TRUSTED BY 1000'S OF PODCASTERS - BEGINNERS AND PROFESSIONALS
All of your podcasts on all of the platforms
Host multiple podcasts on the one account and reach everyone, everywhere
Apple Podcasts
Spotify
Google Podcasts
Stitcher
Amazon Music
iHeart Radio
Pocket Casts
Overcast
Tune In
Castro
Jio Saavn
Gaana
Ready for people to listen to your podcasts?
Set up multiple podcasts in minutes & publish to Apple Podcasts, Spotify and Google Podcasts
Get your podcasts published
Host multiple podcasts with one account
With one login you can publish multiple podcasts, check your analytics for multiple shows at the same time and cross promote shows across your podcast network.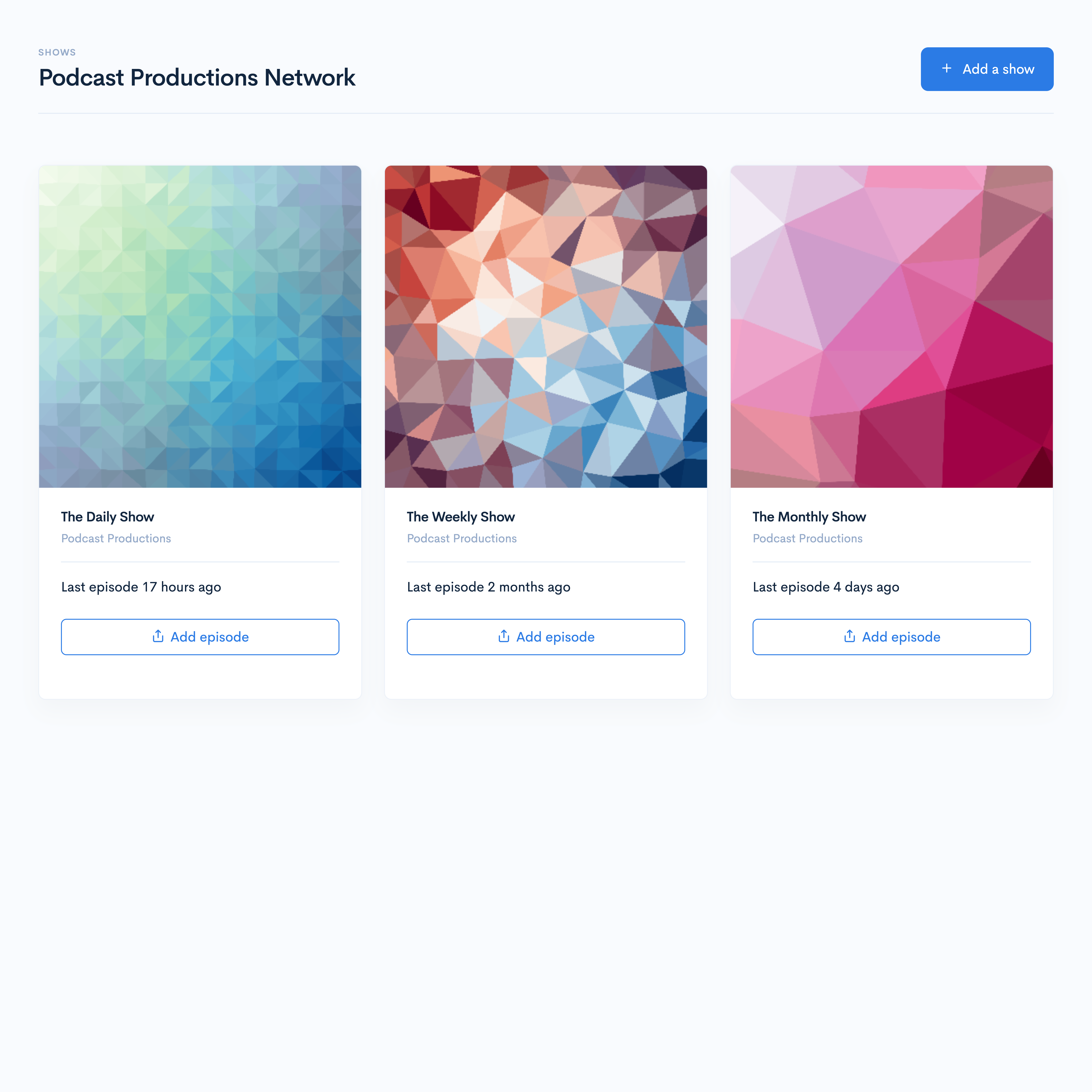 Your podcast. No compromises.
With ZenCast you retain ownership of your podcast and no ads are placed into or around your podcast.
No ads inserted into your content

You are free to work with any advertiser

No watermarks are added to your podcast artwork

You retain 100% ownership of your podcast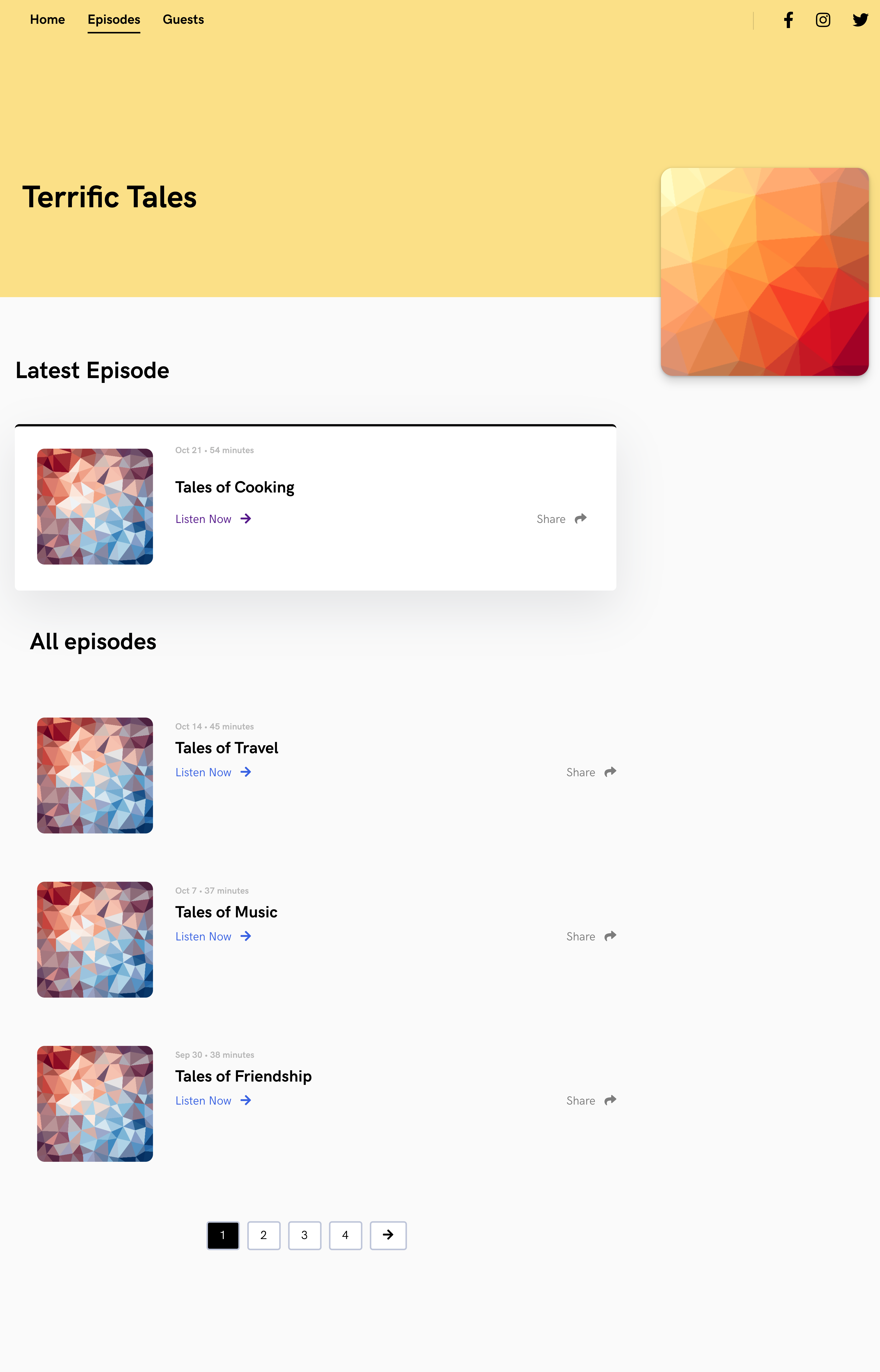 Say goodbye to multiple logins
Try ZenCast for free, and host all of your podcasts together with one account
Get started
Hosting multiple podcasts is just the beginning
Our podcasting platform also includes a website for your podcast, analytics, player and more to make running your podcasts a breeze
Podcast Hosting

Unlimited uploads, unlimited downloads and no ads inserted in or around your podcast.

Podcast Website

Website hosting is included at no additional cost. Your podcast's website will self update with each new episode that you publish saving you hours.

RSS Feed

ZenCast maintains a compliant RSS feed for you so you don't risk losing subscribers due to a malformatted RSS feed.

Podcast Distribution

Upload once to ZenCast and get your podcast on every podcast platform.

Podcast Player

A customisable podcast player that looks great on all websites and is engineered to get you more subscribers.

Review Monitoring

Keep track of your podcast's rating & reviews in over 150 regional podcast directories.
A beautiful player that looks great everywhere
Our fully customisable player is made to stand out on any site and get more people listening, sharing and subscribing to your podcast.
A preview of the ZenCast plyaer.
Customise to your brand

Pick the colors to suit your brand or website. No coding required.

Easy to install on any site

Our player can be embedded on all popular websites and blogs by copy-and-pasting a single line of code

Look great on all devices

We've created our player to be responsive to any device. It''s simple, but beautiful design standard makes your podcast stand out.
Try ZenCast today to get your own

customisable

podcast player
No upload or download limits
Forget checking your usage, upgrading your plan or waiting until the next month to publish. All plans include unlimited uploads and downloads.
Unlimited episodes

Unlimited uploads

Unlimited downloads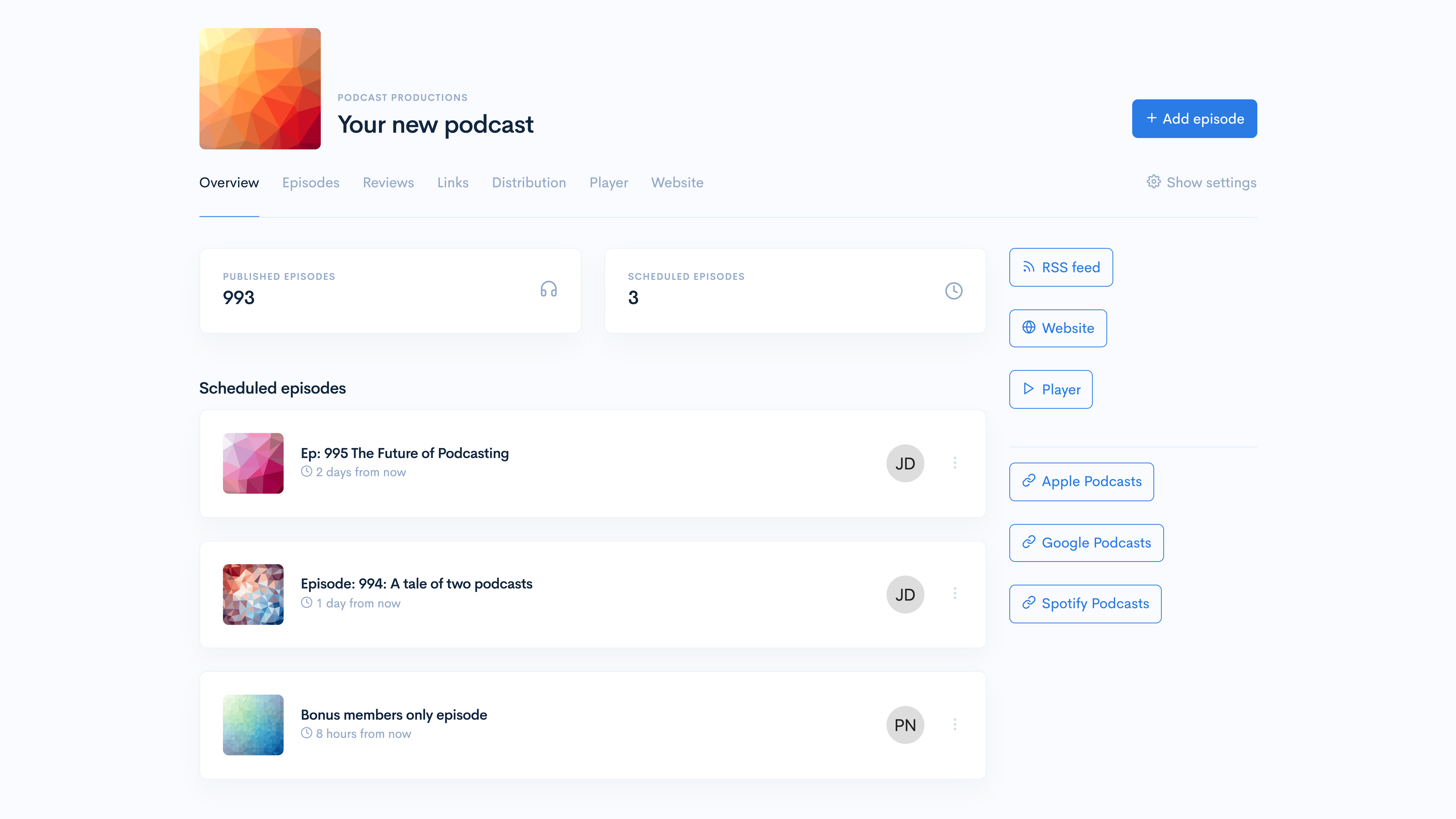 Podcast privately to an exclusive audience
Securely publish and distribute to the only listeners you want – whether that's a small class of students, hundreds of employees or thousands of followers.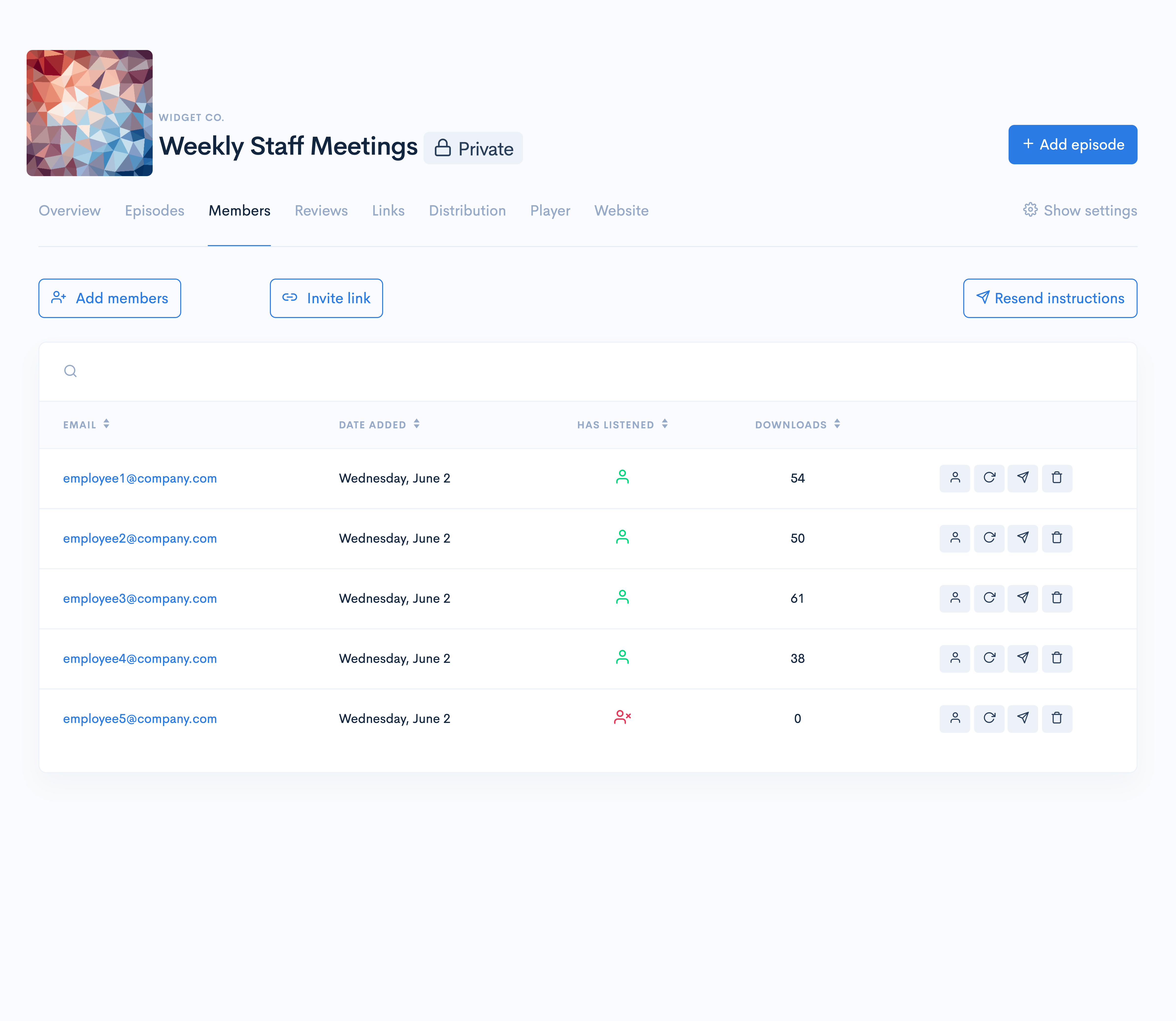 "We were new to creating podcasts when we started and were looking for an easy to use site. ZenCast offered a simple way to publish our podcasts across multiple platforms and have the ability to track the success of our episodes.""
Try Podcasting with ZenCast
No credit card required. Get your podcast published in two minutes.